Everything new and shiny would be an understatement.
This probably has been the largest release since Empoche Beta started. Empoche 0.4.0 brings tons of new features, a completely reworked user interface and hundreds of changes.
Thank you to all testers and people who provided feedback during the last months. And we are not done yet, if you find any issues or looking for a feature, please let us know! Download the latest release and TEST, TEST, TEST!
New Interface
The first thing you are going to notice is the revamped user interface. The main goal is bringing more customization options, an easier overview and less clutter.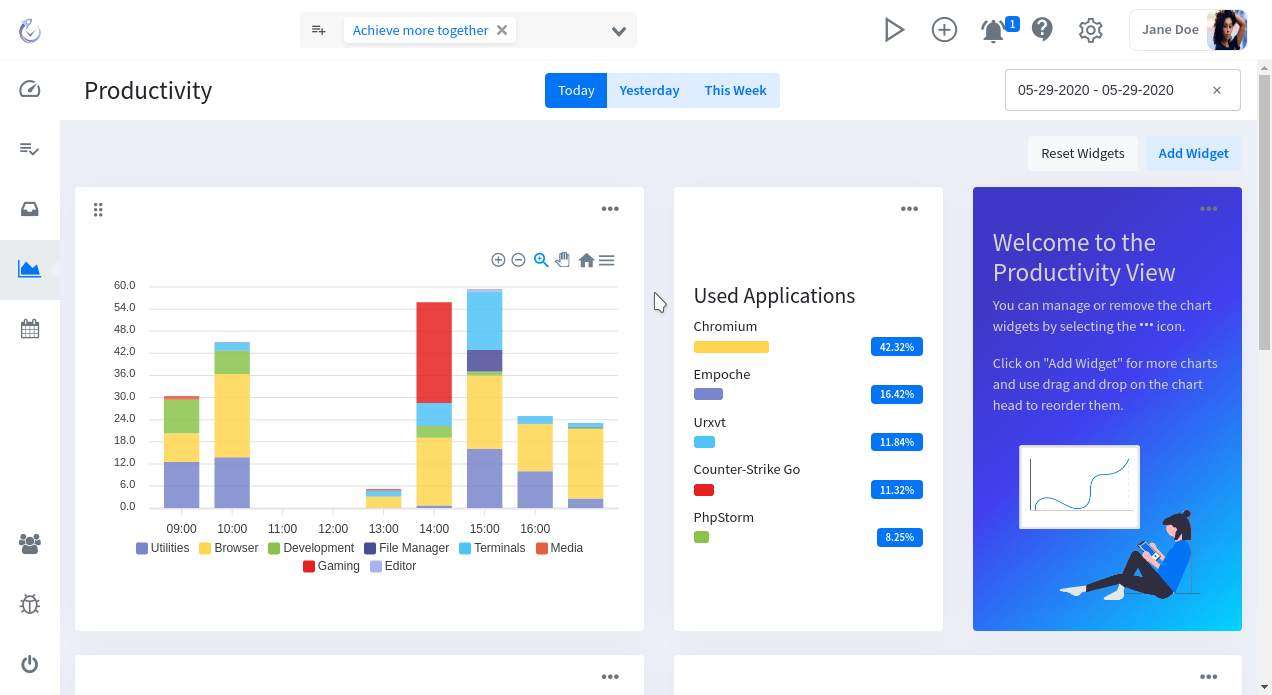 Even more customization options
To feel even more home in Empoche, we extended the theme options. You can customize Empoche even further, by choosing the colors for the left menu and window bar. You can choose between four fonts (Quicksand, Source Sans, Open Sans and Varela Round) and set the Icon Style (Round or Squared or None).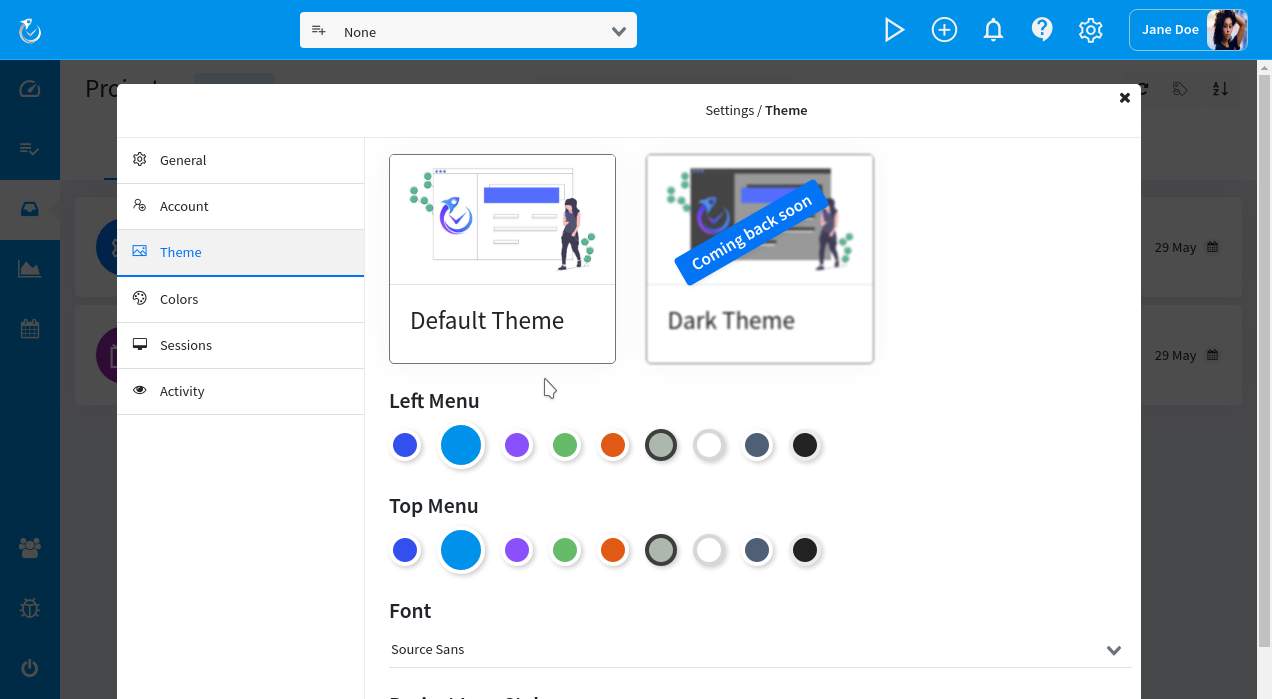 Improved Task Management
The Task creation and edit dialog now comes with two new tabs, one for the time tracking and one for the task activity log. The main task for basic task information and settings, like due date, description, comments has also been reworked. You can now easier set task durations, upload multiple attachments with drag and drop or enjoy the improved comment rendering.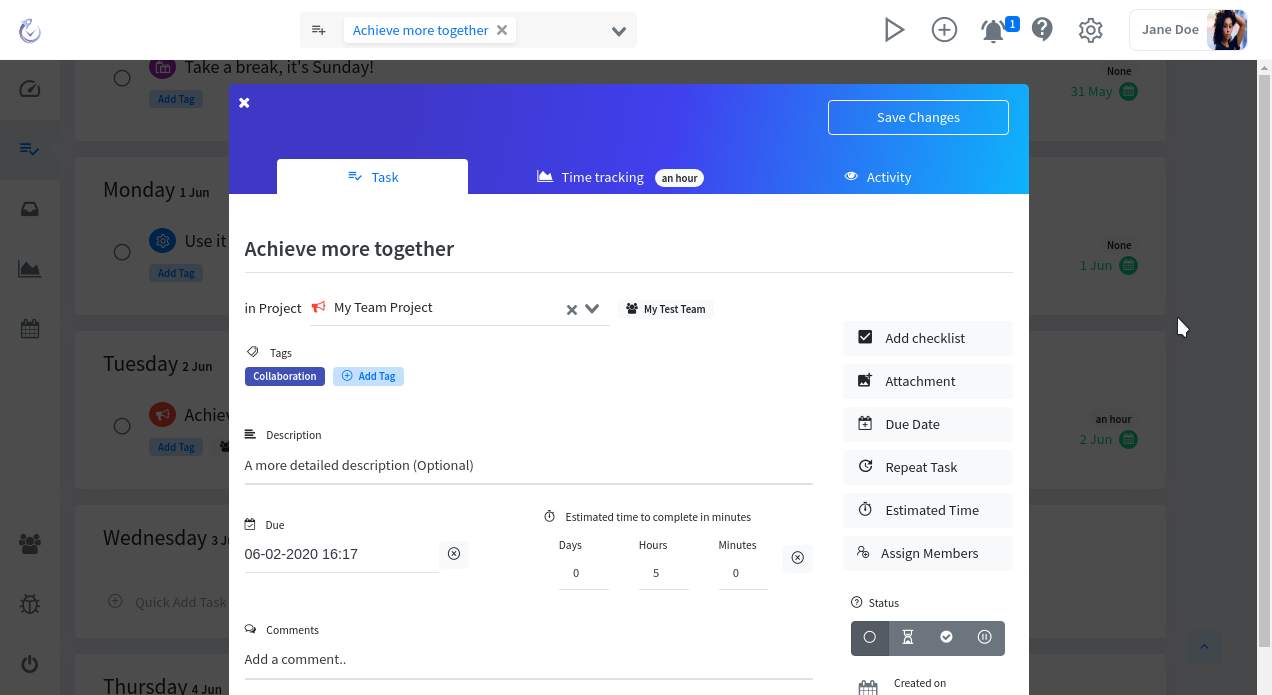 In the time tracking tab, you can review the time you spent on the task. If the task is shared with a team you can also see team time tracking statistics there. You can now manually add time to the task or reset your statistics for it.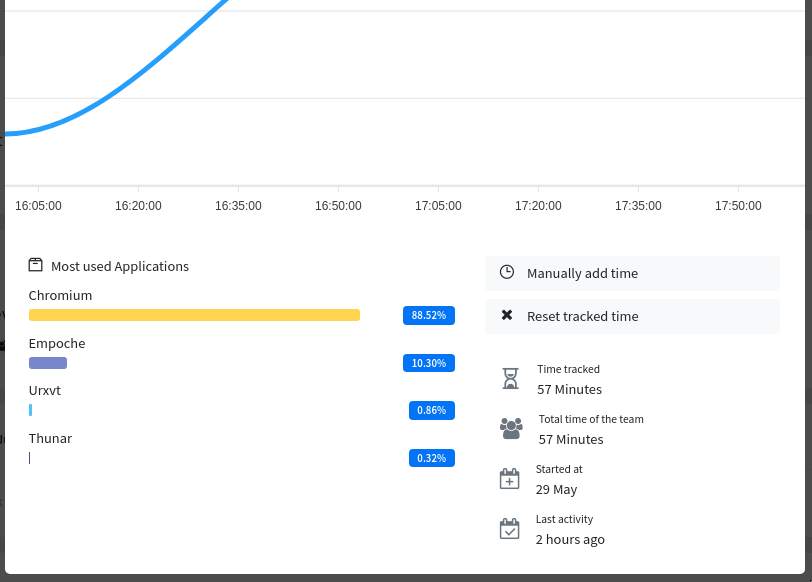 Improved Productivity View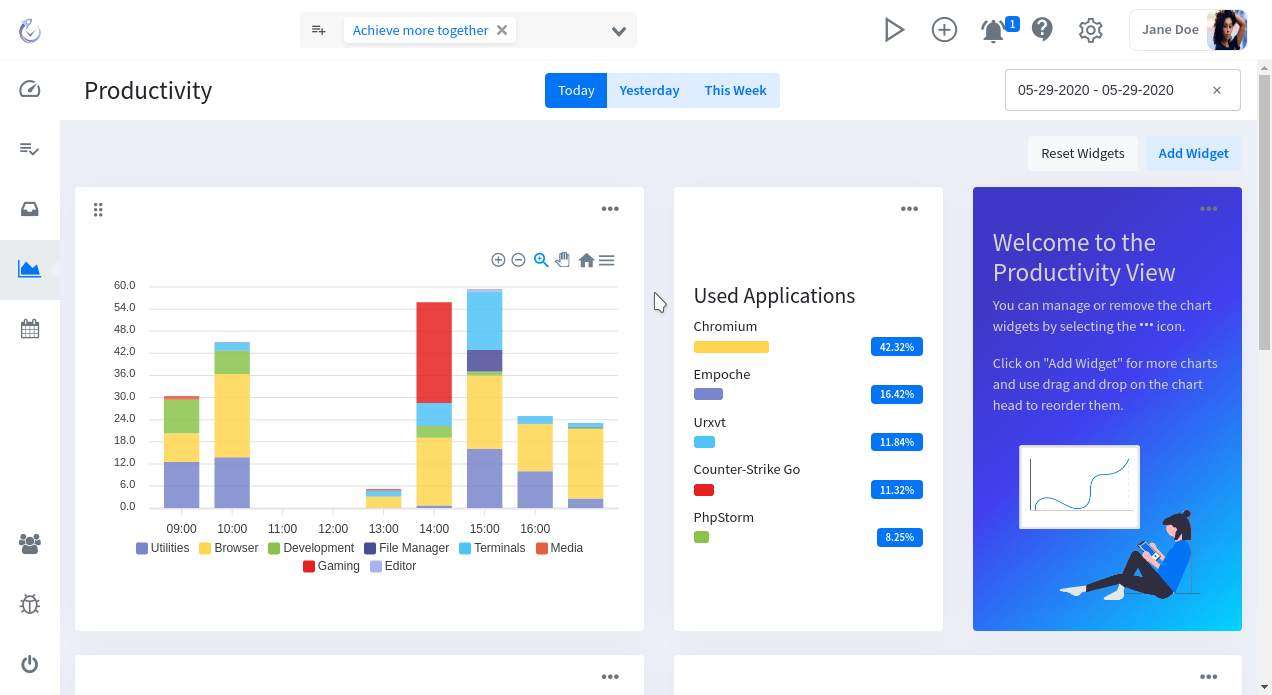 We reworked the productivity evaluation completely. It's now offering zoomable and downloadable charts, more details and widgets. Widgets allow you to completely customize the view yourself. You can choose between ten different chart types (more to come soon), change their sizes (small 1/3, middle 1/2 and large 1/1) and use drag and drop to order them the way you want.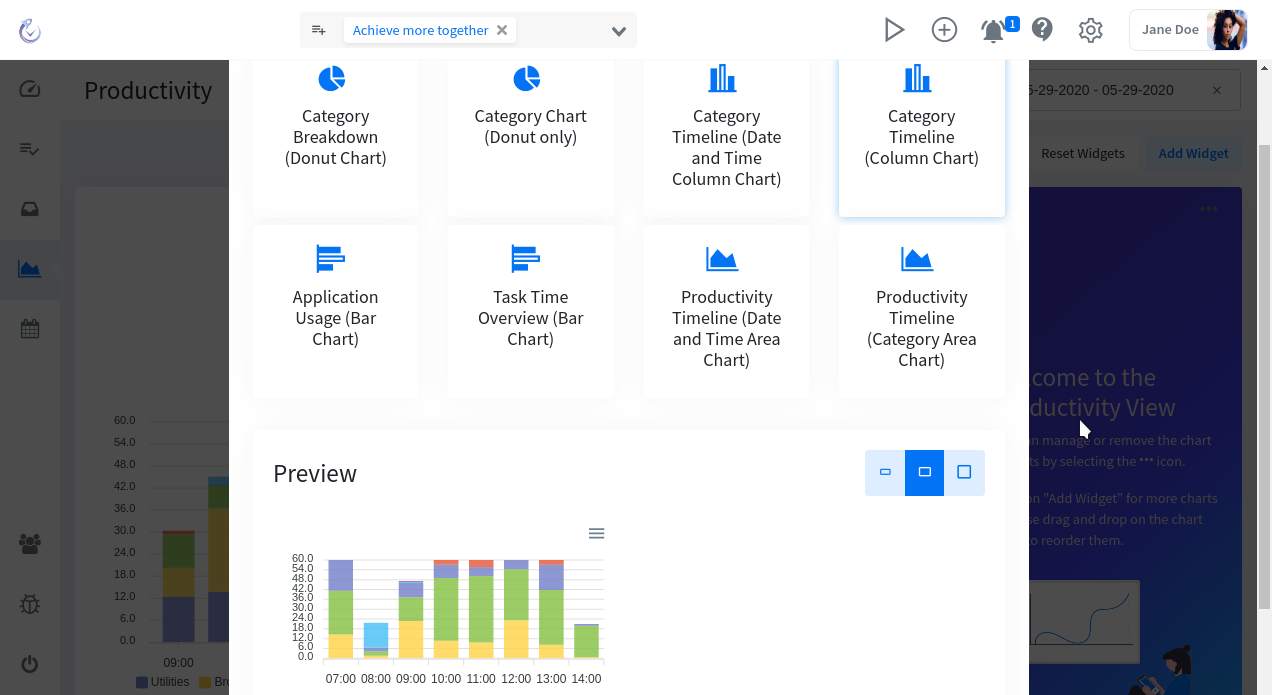 Many, many other things
There are so many other changes and improvements, this post could be at least ten times as long. I didn't even talk about the reworked views, the new collapsable filters on the right side or the new Project Insights view. The left menu bar is collapsed by default now and opens on hover. The task filter options, like the project filter, are now located on the right side and so on.
Maybe in a second part in the coming days, but now please go ahead and download the latest version and make sure to send us some feedback!